Smart Home Automation systems are great for monitoring your energy usage, or basic security or even turning off your lights and heating/air conditioning when you're gone. Part of the draw in home automation however should be integrating your normal home systems together on easy to use control screens, or apps for your smart phone and tablet. You can set up the schedule and the remainder is automated and based on your overall personal preferences providing, control, convenience, money savings and an overall smarter home.
Scan Your Property: Home automation provides security and safeguards your home by always being on guard and ready. Starting with a security camera's eye scanning everything to a sensor for water that alerts you of what could be a costly leak, any automated security system for your home will keep your property under guard so you are able to react immediately when notified of a problem.
Convenience: Automate and control every appliance or device in your home whether you are there or miles away in an entirely different country. This Smart Home Automation works efficiently for saving money on utilities and providing convenience overall.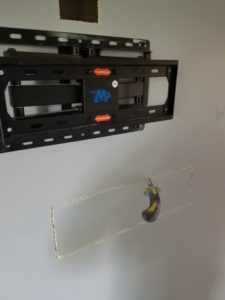 Lighting: Have the ability to manage the lights from wherever you are in the world. Control each individual lights that are in different parts of the home all from a console by your own bed, car, kitchen, or even poolside from some resort at the other side of the planet. With this automation, you have full authority over the lighting of your home from where ever you are. Turn a few lights on so making it look as if someone is home. Turn them off in the morning.
Security Camera Installation Services: Security Camera Installation Services are the staple of business and home security for many years but advancements in the technology have permitted for improvements in sensors, optics and other special features such as being able to view your property remotely. Log into the camera system and view in real-time, various areas of the home or business while you are absent. Reposition, rotate record, zoom closer, and snap photos all with the click of your mouse on your laptop. You can even go further; have the camera record at a particular time. Even allow it to automatically snap picture when it senses movement. Cameras actually have a vast amount of features that are unique to monitor any of your property.